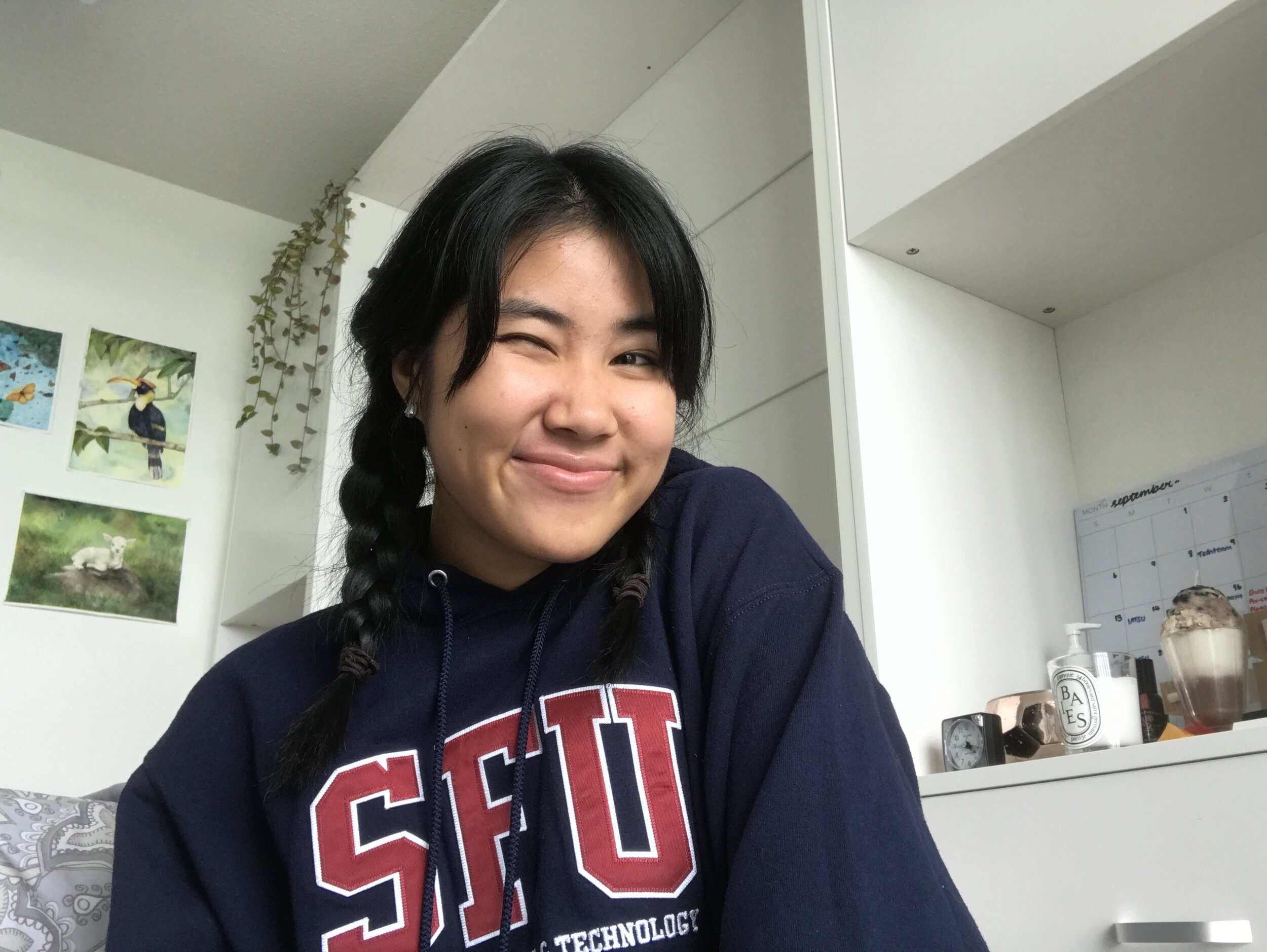 I am a third-year student at Simon Fraser University, studying in Interactive Arts and Technology, concentrating in design, and minoring in Print and Digital Publishing.
As a designer, I'm always curious about "how can I make others understand what I am thinking about?" ‍Then, I learn about graphic design! It helps me break out of the restrictions of rules. Instead, I start looking at myself from a new perspective through expressive typography and bold colours. Tools like Adobe Illustrator and Figma help me to achieve those goals.
I moved to Canada since I was 15 years old since studying abroad has been the biggest dream of my life. Getting the chance to learn about both cultures, they help to create my personality and love of design. In my free time, I love to make content on YouTube, reading fiction novels, bouldering and cooking.